Board Member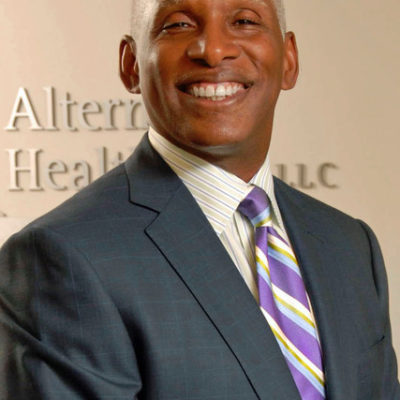 Desmond Ebanks, MD, is a board certified Internist with over 29 years of clinical experience. Dr. Ebanks founded Alternity Healthcare in 2008 and functions as President and Medical Director. His practice is largely consultative; focusing on executives and business owners that want to maximize their performance and productivity, enhance their appearance and realize they need to remain healthy and vital to stay competitive in a rapidly changing business environment. He has worked within the insurance industry as a healthcare executive with management and P&L responsibility. He has significant interest in lifestyle and regenerative medicine, healthcare economics and medical technology inclusive of pharmaceuticals, biotechnology and medical devices. His clinical experience spans internal, emergency, occupational and insurance medicine.
He formerly held Adjunct Clinical appointments at NY Medical College and Cornell University School of Medicine. He earned undergraduate degrees in biology and psychology from Syracuse University. Dr. Ebanks graduated from Temple Medicine School and completed his residency training in New York City.
He has served as an industry consultant across a broad span of healthcare and is regarded as a thought leader sought after to evaluate new technologies and procedures.
In his leisure time, Dr. Ebanks enjoys tennis, golf, fitness activities and is an avid sports fan. He takes pleasure in gourmet cooking, wine collecting, entertaining and jazz piano.